Trustworthy iGaming Starts Here
Protect Your Players and Your Business from Fraud with Our Trusted Identity Solutions for iGaming

Tackling the 3 Most Common Fraud Types in iGaming
Bonus abuse: Ensure sign-up bonuses or promotional offers are not abused by players opening multiple accounts under different aliases. Quickly identify repeat identities returning to your system, allowing you to allocate bonuses correctly.

New account fraud: Prevent potential fraudsters from creating multiple accounts under different credentials. Our identity solutions can guarantee that only genuine players are being onboarded on your site.
Chargeback fraud: Prevent chargebacks by using step-up authentication or Biometric Multi-factor Authentication for player deposits.
Bonusing is one of the easiest and quickest ways to acquire new players, promote sign-ups, reactivate old player accounts, and gain market share from competitors. Welcome bonuses, referral bonuses, or re-activation bonuses are attractive to players (who don't love free money). However, this can come at a cost, with operators reporting that nearly 70% of all fraud is bonus abuse.
It's time to start making bonusing a cost-effective strategy.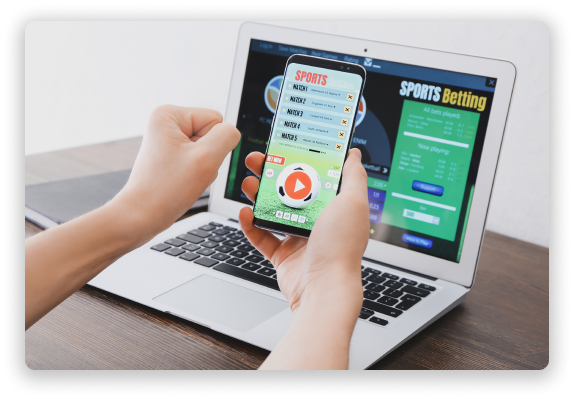 Authenticate your players at an identity level with a single secure selfie or micro-video with built-in anti-spoofing technology to combat fraud at your casino.
By using Trust Stamp's privacy-first identity solutions, online casinos can remove duplicate accounts, reduce bonus abuse, and prevent fraud. Our pioneering technology allows 1:1 and 1:n player identity matching on a zero-knowledge-proof basis.
Frictionless Player Authentication
Trust Stamp's solution allows casinos to verify players on an identity level while checking that the identity hasn't already received the bonus. Once the player has taken a selfie, our systems will ensure that this is a unique identity to your promotion. Regardless of the number of accounts opened or email addresses created, this system ensures that bonuses are issued to legitimate players, removing players signing up to reduce bonus abuse and other fraud types.
Replace OTPs and Authenticator Apps with Biometric MFA
Trust Stamp's Biometric Multi-Factor Authentication replaces one-time codes, challenge questions, and authenticator apps, giving you confidence that the person holding the device is the actual account holder on file and not a synthetic/spoofed identity.
Advanced Security
Our multi-factor authentication solution goes beyond traditional methods combining selfie and smartphone verification, effectively preventing account takeover attacks and allowing you to know who exactly is holding the device at the time of login.
With Trust Stamp's AI-powered identity verification solutions, iGaming operators can prevent players from creating multiple accounts with different credentials and engaging in bonus abuse across various platforms.
Trust Stamp's proprietary technology is easy to implement through our low-code orchestration layer and can be used as a standalone solution or to complement existing KYC or digital onboarding providers, giving your business enhanced solutions. Trust Stamp's advanced, effective, and safer gambling solutions promote responsible gaming practices and help operators build trust with their players while promoting a secure gaming environment.
Identity Biometrics with Privacy
Trust Stamp's facial biometric authentication streamlines online transactions by quickly and accurately verifying account holders' identities with a secure selfie, creating a privacy-preserving identity token that can be used for subsequent identity verification.